NATIVE NEW YORK – NATIVE ECOLOGY ON THE HIGH LINE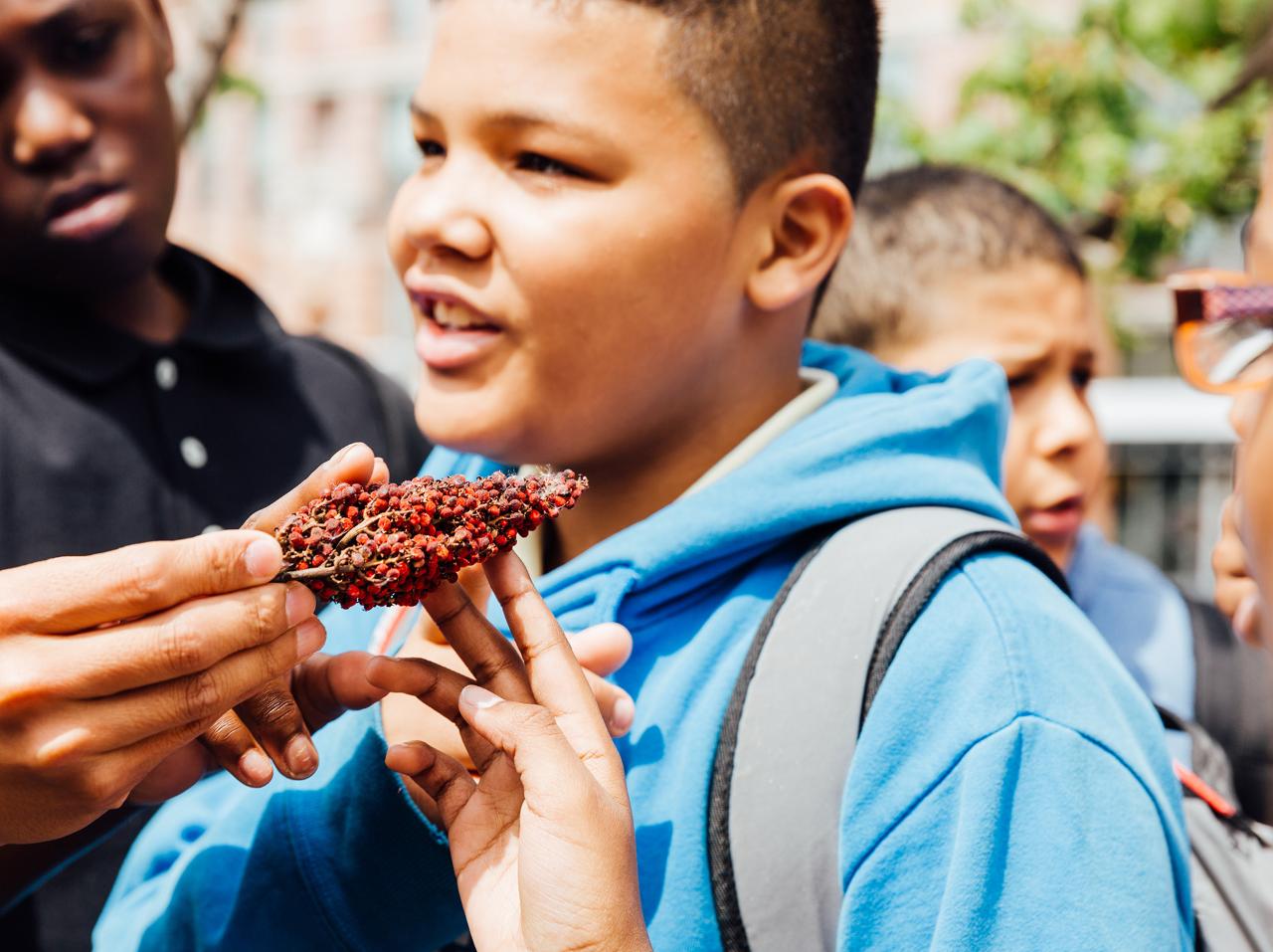 Durata: 75 Minute (aprox.)
Locatie: New York, New York
Cod produs: PUQWZF
Discover the people, plants, and animals that made up Mannahatta! Students identify plants used by the Lenape Native American tribe, explore how animals depend on native habitats, and make their own Plant Guide.


LEARN ABOUT NATURE, HISTORY, OR DESIGN:

Field trips are 75-minutes long and feature hands-on activities that support NYC and New York State Learning Standards, and the Common Core. Programs are available for up to 30 students in grades 2 through 8 only Monday through Friday. Trips are available September, October, November, March, April, May, and June. All trips are rain or shine. Please see our weather policy below. Each visit is accompanied with pre- and post- activities to extend learning opportunities in the classroom.



For information about booking a trip, please contact grouptrips@thehighline.org. For general questions about educational content, contact School and Family Programs Coordinator Becky Houran at becky.houran@thehighline.org.

Are you a Title I school? Enter discount code T1-1718 to book your trip for $70.

Seeking additional financial assistance? A select number of waivers are available to schools able to participate in follow up evaluation with Friends of the High Line Educators. Please contact grouptrips@thehighline.org for more information.

If you need to pay by INVOICE, please contact grouptrips@thehighline.org prior to booking your trip.

Chaperone Policy: We require 1 adult to 10 students, with no more than 4 adults total. If your class requires more than 4 accompanying adults, please email becky.houran@thehighline.org.
Using the outdoors as a classroom has many inherent benefits and teachable moments. There are also the added circumstances to deal with, such as inclement weather. Except in the circumstances of extreme and severe weather, the field trip will go on outdoors as scheduled no matter what the weather. If there is severe weather, we will make every attempt to reschedule the field trip.
Severe weather that would cause a field trip to be cancelled and rescheduled includes (but not limited to):
Thunderstorms and lightning in the immediate area
Thunderstorms or tornado warnings in the immediate area
Sustained torrential rain
Wind chill or temperature below 0 degrees Fahrenheit
Heat index or temperatures above 100 degrees Fahrenheit
If the weather is forecasted as severe for the day of your field trip, Friends of the High Line will be in contact with you by 3pm the day before.

If a field trip is cancelled due to severe weather, Friends of the High Line will make every attempt to reschedule the field trip. If rescheduling is not possible, we will refund any program fees.
If your class is scheduled to come on a day that has inclement, but not severe weather, we will do our best to make accommodations during the trip to make it the best experience possible for your students. The weather is part of the natural world and we appreciate your understanding and patience when dealing with something so unpredictable.